This was one of the coldest winters Michigan has seen in years. While many Michiganders can agree it was less than enjoyable, it did bring on some unique beauty in the landscape around us. The Great Lakes ice cover reached an all-time high after topping 90 percent! To give you an idea of the scale, a typical winter yields 30-40 percent! All of this ice meant, you could access places normally only reachable by boat. After hearing a lot of news coverage about the Wisconsin ice caves, we decided we wanted to head north to grab some photos. Since this was a last minute trip we did a bit of research and found out you had to check each day with the locals to see if the ice was stable before going out. After mulling it over we decided it was just too far of a drive to get there and not be able to see the caves if the ice was unstable. Instead, we decided to drive up to one of our favorite places in the Upper Peninsula–Pictured Rocks. It was about half the drive and already being familiar with the area we knew we would really enjoy it even if we couldn't go out on the ice. Off we went! After arriving at the visitors bureau and finding out some information we headed out.
Our first stop was Munising Falls which was literally frozen in time.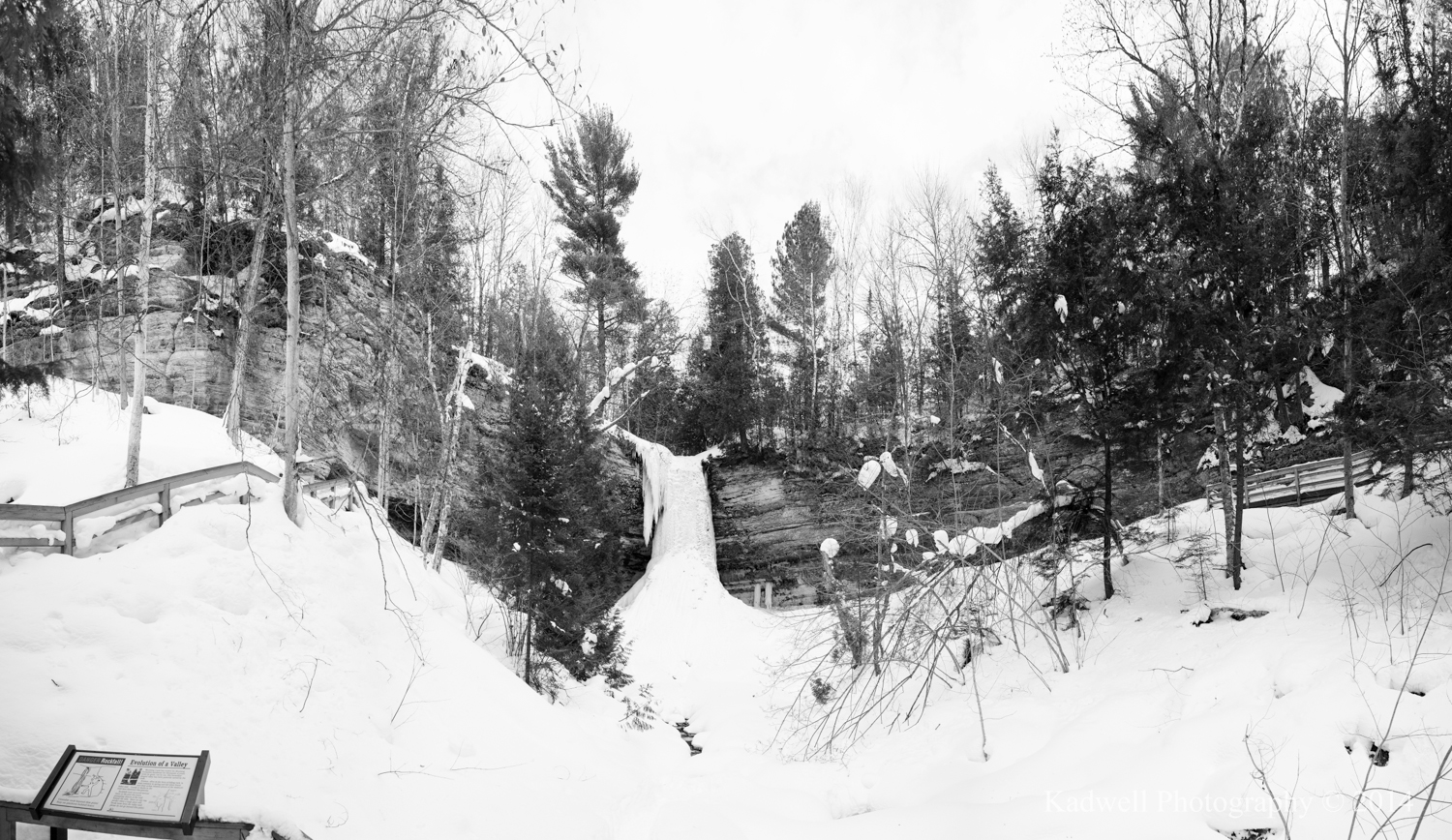 PINIMAGE
There was so much snow! Everywhere you turned they looked like giant marshmallow clouds, even when you looked at the branches hanging over your head!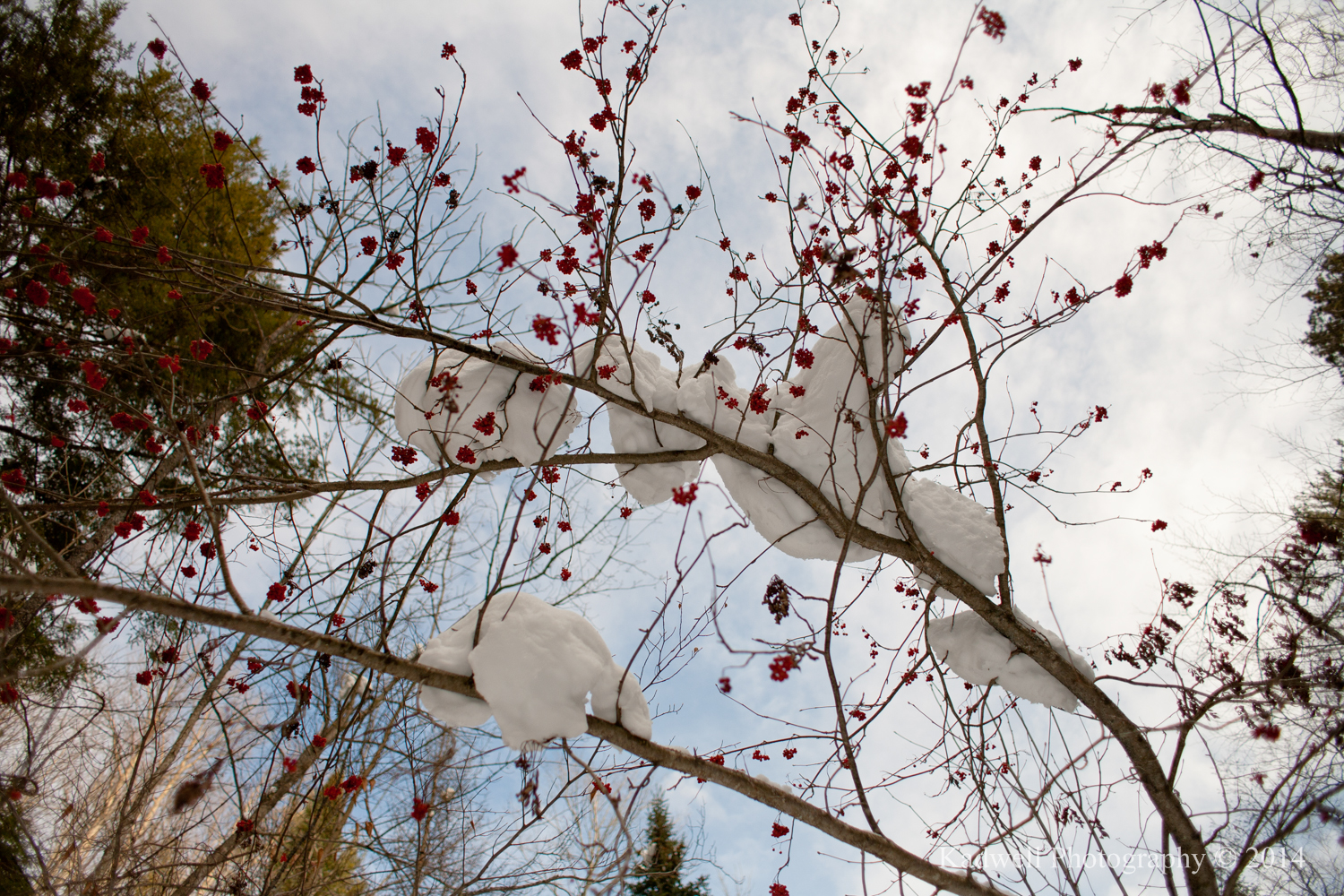 PINIMAGE
Unsure of where to start, we began our exploration at Sand Point to cross the very frozen Lake Superior. Even with all of the ice and cold temperatures Moriah was still really nervous to cross the lake! 😛


PINIMAGE
This is a seven image panorama across the lake.


PINIMAGESeeing a person in the photo always gives a better idea of scale. Can you spot the guy in the photo?


PINIMAGE


PINIMAGE


PINIMAGE


PINIMAGE


PINIMAGE
We even explored a bit behind the ice curtains too, always paying attention to our surroundings and knowing we were out there at our own risk. This is another panorama totaling six images.


PINIMAGE
The color was unbelievable!


PINIMAGE


PINIMAGEThe sun was setting and gave us some beautiful dramatic light! With the harsh wind and the snow we headed back knowing we had about a thirty minute hike back across the lake. 


PINIMAGE


PINIMAGEAs we headed out for the night we spotted some ice shanties sitting out on the Lake. 


PINIMAGEDay two, we got up early to head over to Tahquamenon falls. There was a big winter storm coming so we were trying to get ahead of it. 


PINIMAGE


PINIMAGECan you see the couple in the picture below on the right? That's Christina and JT. Funny story, Ken chatted with them briefly here. Later at the parking lot we were getting ready to leave and they told us that due to the storm and the high winds the Mackinac Bridge was closed (our only way home)! So, we stayed at the Tahquamenon Falls Brewery for a while and then headed down to St. Ignace to wait out the bridge.  We stopped at Bentley's B-N-L Cafe for a pasty, some hot coffee and warmth. Well, who walks in? Christina and JT, they were waiting on the bridge too! So, we met them at a bar down the road and enjoyed a beer with our new friends! We even started a pool for the closest guess of when the bridge would open. (Moriah won! 😛 )


PINIMAGE


PINIMAGEA majority of the roads we traveled were empty, it is unbelievably quiet in the UP during the winter. We would pass a few snowmobilers here and there or a car once in a while, but it is so peaceful up there!


PINIMAGEIt was such an incredible trip! Though it was short and definitely cold we came away with a wonderful experience, beautiful photos, and new friends!